These cookies have both the perfect texture and flavor you're looking for in a delicious snickerdoodle.
Its time for
Secret Recipe Club again - I love being part of this fun club!
My favorite part of the SRC is assignment day - I love when I get that e-mail in my inbox with the link to the blog that I get to choose my recipe from. I also love that most of my assignments have all come from blogs I have never been to before, it's really a great opportunity to find some fabulous bloggers out there and some delicious recipes. If you are not familiar with exactly how this
club
works, you can stop by the website and learn all about it - maybe even join in! Basically you are (secretly) assigned a blog to checkout, browse through their recipes, choose one to make and blog about it.

It's a lot of fun!
This month I was assigned Heather's blog, Fit Mama Real Food. I love that her blog emphasises real food recipes and I found so many that I have pinned to try later like her Chipotle Feta Meatballs (mainly because I love chipotle- one of my favorite flavors!) I also want to make her Thai Peanut Chicken Pasta. What I chose to make for this months reveal was a batch of these delicious Smacked with Cinnamon Snickerdoodle Cookies. For weeks, Sweet Girl has had Snickerdoodles on her mind. She has been asking me to make them with her and I hadn't had a chance to. Then her crazy week of testing began at school and the kids were all so stressed and working so hard. Sweet Girl wanted to do something special for her class and we decided to make them a treat. I decided to check the recipe index on Heathers blog and this recipe jumped out at me. Now it's confession time - I didn't make this months SRC recipe, my 11 year old made it all by herself. She did tell me I could take the credit on my post but this was all her.
These cookies were a hit with her entire class, they loved them! Little Man was a bit jealous though so another batch will be in the oven soon.
recipe from Fit Mama Real Food
Ingredients:
1/4 cup butter, at room temperature
1/4 cup brown sugar
1 egg
3 tbsp maple syrup
1/2 tsp vanilla extract
1 cup of flour
1/2 tsp baking powder
1/8 tsp baking soda
pinch of salt
2 tsp cinnamon
1/2 tsp cream of tartar
For the coating
1 tbsp brown sugar
1 tsp cinnamon
Directions:
Preheat the oven to 375 and line a baking sheet with parchment paper. Combine the butter and brown sugar in a mixing bowl until its nice and fluffy. Add in the egg, maple syrup and vanilla until combined.
In a separate bowl, whisk together the flour, baking soda, baking powder, salt, cinnamon and cream of tarter.
Add the dry mixture to the wet and combine well.
In a shallow plate, mix together the coating ingredients. Using either your hands or a dough scooper, pinch off small (walnut size) piece of dough and roll into a ball and then roll through the cinnamon and sugar mixture. Place them on a baking sheet (this should yield about 16 cookies.)
Bake for 10-11 minuted, these cookies will spread while baking. Cool on a wire rack when they are done.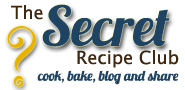 An InLinkz Link-up