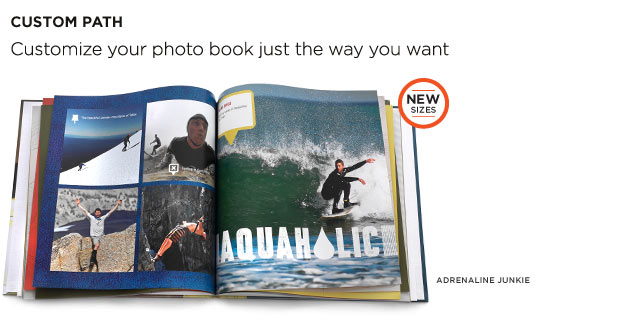 Hey guys - I wanted to let you know that Shutterfly is offering a Free 8 x 8 Photo Book for a limited time.
Coupon Code: SUMMERBOOK
This is a great way to capture your summer (can you believe it's over.) Or maybe get started on a holiday present for a relative - hmmmm...I think that's what I am going to do.
I have made these before and my family loves them! Stop by Shutterfly and check out all the different styles and get started on yours
.
Let me know what you make!