This is a Sponsored post written by me on behalf of Manwich for SocialSpark. All opinions are 100% mine.
I'm a food blogger so I think I make some really good meals.  I'm not afraid to experiment and (almost) no recipe is too hard or complicated.  Unfortunately my kids don't agree.  Sometimes they actually complain about my  meals.  After working hard in the kitchen and being proud of my creations, it was getting a bit hard to hear, "I don't want that! (insert whiney voice here")  I came up with a solution to this problem.  Can I add that this solution is pure genius (me tooting my horn) and I recommend everyone do this.
The Solution:
Once a week the kids choose and make dinner.  Wednesdays are their nights.  The kids give me their plans on Tuesdays and we go over their recipes and then on Wednesdays they make dinner.  They have really embraced this and I love being able to sit back and help as needed.  
Just last week, Little Man decided to take on dinner by himself (without Sweet Girl)  his meal of choice, Manwiches.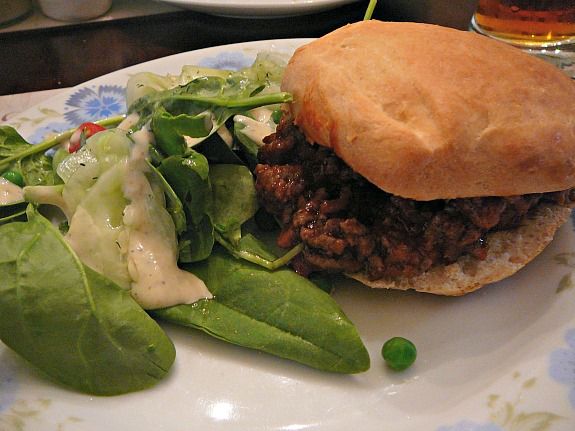 Little Man is a bit of a traditionalist so he made your basic Manwich, he browned the ground beef on his own and added in the delicious "Original" sauce.
I, on the other hand, would have opted to try one of the many recipes that you can find on the Manwich page.  I love taking a classic recipe and changing it a bit and there are so many great ideas for Manwich Recipes.  But I will say, Little Mans dinner was great!  I did help out a bit by making some homemade hamburger buns for the sandwiches. We served these with a great salad on the side - but Little Man was all about his creation that night.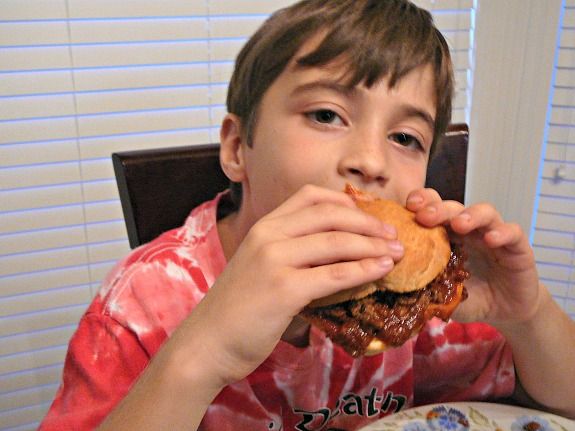 I think we got him to eat a tomato and a few peas, oh well - he was happy and he made it himself! Not to mention, each can of Manwich is free of artificial flavors and preservatives, and offers it's own full serving of vegetables.  And anytime my kids get to eat with they're hands they are happy.
Checkout some fun Manwich TV Ads.