This post brought to you by Pompeian. All opinions are 100% mine.
If you're like me, you have probably read all the health benefits of olive oil and by now you have probably started turning to it in your recipes in place of some of your other oils.  I use it for almost everything - especially homemade salad dressings.  
Lately, I have been noticing grapeseed oil more prominently displayeed in my grocery store and I have been thinking about trying it out.  I have recently learned that grapeseed oil has similar benefits to olive oil but it is also more versatile in cooking because it has a lighter taste and a higher smoke point.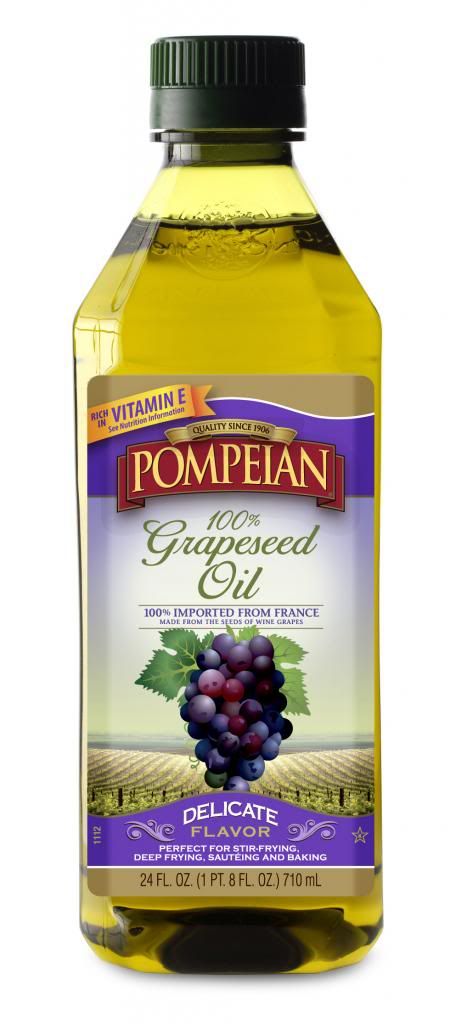 Check out this delicious recipe for Smoky Fried Chickpeas using grapeseed oil:
So - who's ready to hear more about the Pompeian's Time to Change Your Oil contest?
Pompeian would like to invite you to participate in their contest for a chance to win an all-expense paid trip to BlogHer Food  '13. The conference will be in Austin, Texas, June 7 – 8.  And the winning recipe will be featured throughout the event!!
If you are a food blogger you are invited to create a recipe that uses one of these products:
Post your recipe to your blog and then submit it to the Pompeian's Time to Change Your Oil app on Facebook.  Your recipes need to be entered into the Pompeian and Hungry Girl Sweepstakes.
Good Luck everyone!!  I would love to hear from you guys - who's entering this great contest and why would you like to be chosen?