Before we checkout some awesome posts from around the web - I want to remind you that I have a great giveaway going on right now for My Memories Suite Software. I love this software and have used it to make everything from my computers background wallpaper to Christmas ornaments. Checkout this post to see what I have made and enter to win your own copy.
It's Saturday - time to share my weekly bookmarks with you. These are recipes I want to try or projects that have inspired me. Here are a few from this week I hope they inspire you as well.
Its time for the kids to head back to school and that means it's time for me to pack lunches and get a little creative in the kitchen. I love these ideas for

3 Ways with Pasta for the School Lunchbox

from Good Life Eats - definitely making these for the kids!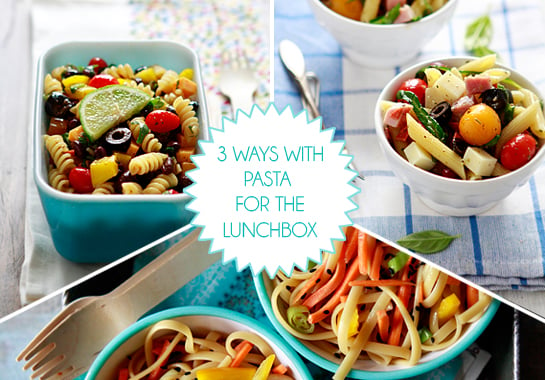 OK -it's starting you guys - my favorite season is coming up and the fall fever is setting in. I am bookmarking and saving more and more fall recipes and pinning lots of fall crafts. Here's a great recipe I am looking forward to trying,

Honey-Jalapeno Roasted Acorn Squash

from Naturally Ella.
I have some gorgeous peaches sitting on my counter and I think I may use them and whip up a batch of Foodiecrush's

Hotel Inspired White Peach Sangria

.
Cookies and Cups has done it again! Every time I read a recipe on this blog I think "that is the perfect combination of my favorite ingredients" and then - she mixes up something else fabulous. So here is what I think would be the perfect combination of my favorite ingredients (for today) wait for it.......

Banana Bread Brownies

! I know right?
You need to run over (or just click over) to Elegant Nest and check out these fabulous

Rose Rings

- the tutorial is great and I think I need to head out to buy some wire today because Sweet Girl and I could definitely make some of these - so cute!
And finally lets take a look at your favorite post from August...drum roll please.....
Mac and Cheese Muffins - good choice!
You can find a lot more of my favorite things on
Pinterest
.
Also don't forget, if you have been bookmarked on my site be sure to grab a button from my sidebar.
These are few of the many things in the blogosphere that have inspired me this week - what has inspired you??