It's Saturday - time to share my weekly bookmarks with you. These are recipes I want to try or projects that have inspired me. Here are a few from this week I hope they inspire you as well.
Also don't forget, if you have been bookmarked on my site be sure to grab a button from the right sidebar
I can't wait to try this

Banana Caramel
The
Novice Chef
shared a delicious recipe for

Pumpkin Cinnamon Apple Sauce

. I just bought a bunch of apples to make applesauce with -I may need to add a few extra ingredients to the pot now.
Pumpkins again.. I can't help it I just love them!
How Does She
claims this is the

Best Pumpkin Roll Recipe Ever

...Sounds good to me.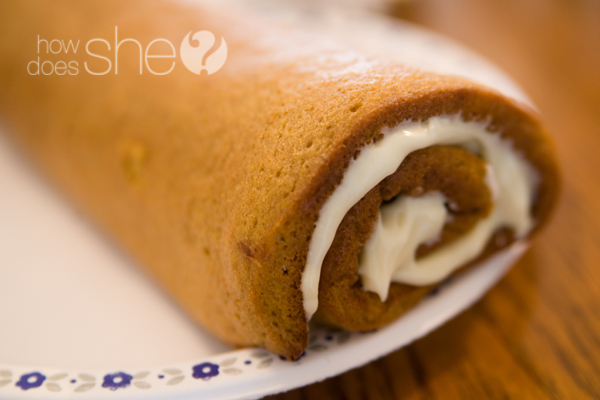 I love these easy but fabulous

Christmas Ornaments

from
Beneath My Heart
- I definitely want to try making some of these this year!
I wanted to share this great post from
Madigan Made
, if you have time check out the

Must Read List: 10 Techie Tutorials for the Average Blogger
That's all for this week - I'm getting ready to head out of town to celebrate an early 10 year anniversary with Hubby - Have a great weekend everyone!!
You can find a lot more of my favorite things on
Pinterest
- yes I'm addicted too!
These are few of the many things in the blogosphere that have inspired me this week - what has inspired you??