I'm going to try to share my weekly bookmarks with you. These are recipes I want to try or crafts that have inspired me. Here are a few from this week I hope they inspire you as well:
Kevin & Amanda
Made Shrimp and Grits. I love shrimp and grits, this recipe seems pretty easy too, I can't wait to try it!
This recipe is from
One Perfect Bite
it is for Pork Meatballs in Chipotle Sauce - Abondigas. I am a huge chipotle fan so this is definitely going into my recipe file!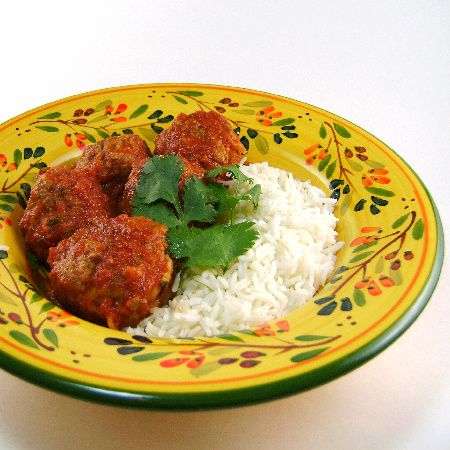 I love Banana Bread!
Inspired By Charm
took a basic banana bread recipe and mixed it up a bit to create four mouthwatering different breads.
Incidentally, I have been cooking recipes off of these bookmarks and I'll be sharing them with you soon. I wish I could say the same about the crafts but I have been slacking in the crafting area lately. Instead of Mostly Food and Crafts I feel like Only Food and No Crafts.
I saw this on
Redberry Barn
, it is a paper tray decorated to be "
A Tray Full of Spring Delight
" I love this idea and I am thinking of so many variations you can do on this.
These cute blocks caught my eye while I was scrolling through a link party
It's Sew For You
took some blocks and turned them into an adorable Puzzle.
These are few of the many things in the blogosphere that have inspired me this week - what has inspired you??